Not one to take the easy way out, the bulk of Jedwin's 57 major writing awards during his 36 years as a print journalist many times came at the expense of his flesh and blood, not to mention an occasional bit of embarrassment.
While digging for the heart of the story, it often meant he would get involved in them.
For instance, take his winning Florida's 1974 top sports writing category for his boxing story "Requiem for a Paperweight." Following in the footsteps of renowned sportswriter George Plimpton, Jedwin decided it would be a good idea to go three rounds in an exhibition bout against No. 1 light-heavyweight contender Mike Quarry.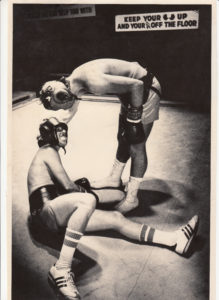 Jedwin actually won the first round, knocking Quarry across the ring with a straight right hand, which thoroughly pissed Quarry off. The fight lasted 1:32 into the second round, by which time Quarry subsequently pounded Smith to a bloody pulp.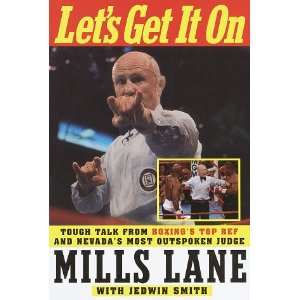 Yes, it was truly embarrassing. But that didn't dissuade legendary boxing referee Mills Lane from having Jedwin author his memoir (Crown Publishing, 1998) Let's Get It On!
Then there was Jedwin's 1984 Pulitzer Prize nomination as a war correspondent for his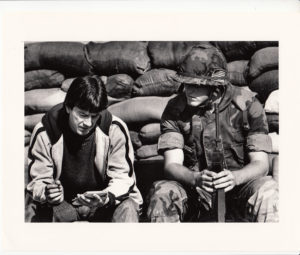 coverage of the United States Marine Corps peace-keeping force in Beirut, Lebanon.
Everything was progressing normally until the Marble Tower Bar was blown up by a Hezbollah suicide bomber. Carrying broken and bleeding bodies from that burning building was no treat. Neither was taking a break from the carnage only to have a teenage terrorist suddenly step from out of the shadows and jam an AK-47 into his chest.
From battling malaria and evading Soviet and Ethiopian soldiers — and becoming a 1986 Pulitzer Prize finalist for his war coverage in East Africa — to flying a World War II fighter plane. From publicly comparing battle scars with the late-great motorcycle daredevil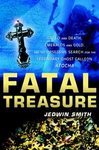 Evil Knievel to a near-death experience bringing Spanish gold, silver and emeralds to the surface from the fabled treasure galleon Atocha (check out his 2003 John Wiley & Sons high-seas Mel Fisher memoir Fatal Treasure).
Yes, Jedwin has always had a knack for being there when the story happens.
Jedwin is a former Marine; twice joining the Corps. Yes, he's patriotic — and willing to go to extreme lengths in search of the truth.
So much so, he didn't think twice about traveling to Vietnam in 2001 with fellow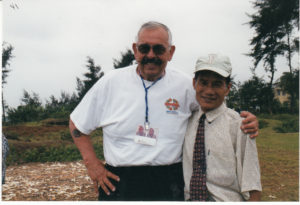 Marines in search of the Viet Cong commander responsible for killing Jedwin's younger brother Jeff in 1968 during the Vietnam War.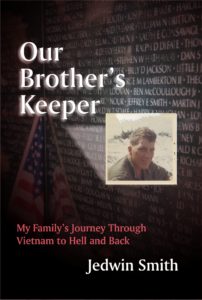 Check out his 2005 (Wiley & Sons) memoir Our Brother's Keeper to see the gut-wrenching ending to this heart-breaking story of redemption and forgiveness that spans generations.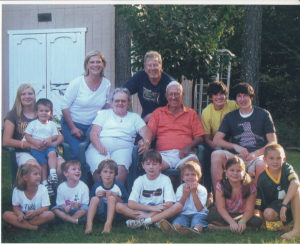 All of which makes for good if not nerve-wracking conversation. No wonder he's made numerous TV guest appearances on The History Channel, National Geographic Explorer, The Travel Channel, and The Discovery Channel.
In his spare time, Jedwin likes to work with our nation's combat veterans. In 2010 he worked with the Department of Defense in conjunction with Operation Homecoming — helping Iraq and Afghanistan combat veterans write their wartime experiences.
Whether its spending a few hours with them over the chess board, or simply lending an ear of understanding, Jedwin's available.