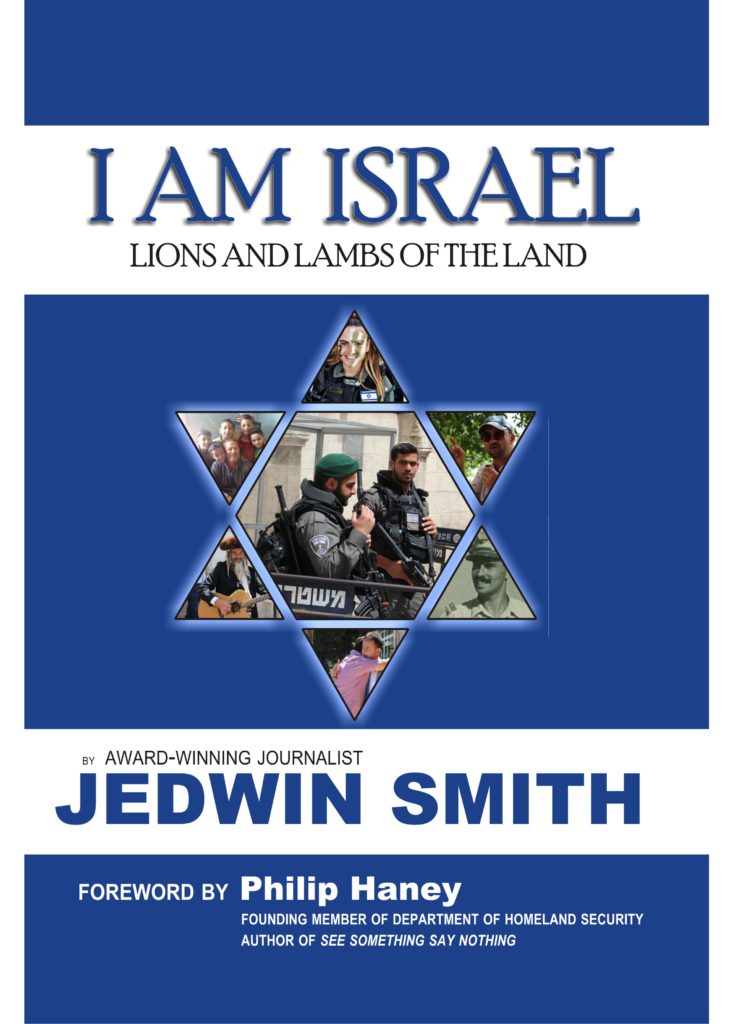 AVAILABLE NOW [CLICK HERE TO PURCHASE] from Blue Room Books, publisher, is the latest authoritative book from Jedwin Smith that tells a story most don't know exist and will never hear if left to mainstream media.
One hundred days of boots on the ground in Israel in the summer of 2017 challenged all preconceived notions about the people of the Land and tell how the lives of all the many good people there are viciously manipulated by the United Nations, Deep State Actors, and terrorists and dictators. Smith's book features a foreword by Philip Haney who wrote the book "See Something. Say Nothing. A Homeland Security Officer Exposes the Government's Submission to Jihad."
The journey of Israel and her people wherever they be, and the spiritual awakening happening in the region, is cause for celebration even as forces attempt to shut them  down. Jedwin himself tells of his spiritual awakening due to the many people  ̶̶̶̶   Arab, Jew, and Christian  ̶̶̶̶   he met while there.
I just finished reading I AM ISRAEL: Lions and Lambs of the Land, by 
Jedwin Smith
. It tells the story of modern Israel through the eyes of those who live there; Jews, Christians, and Muslims alike. What an incredible book. I found myself weeping, laughing, and praising Almighty God as I read this book. If you love Israel (which I do), read this book. If you don't understand why so many Christians love and support Israel, read this book. If you feel that Israel is the aggresso
r and Palestinians are the victims, read this book.
MEDIA:
For permissions write blueroombooks@outlook.com.
Subject line: I AM ISRAEL.