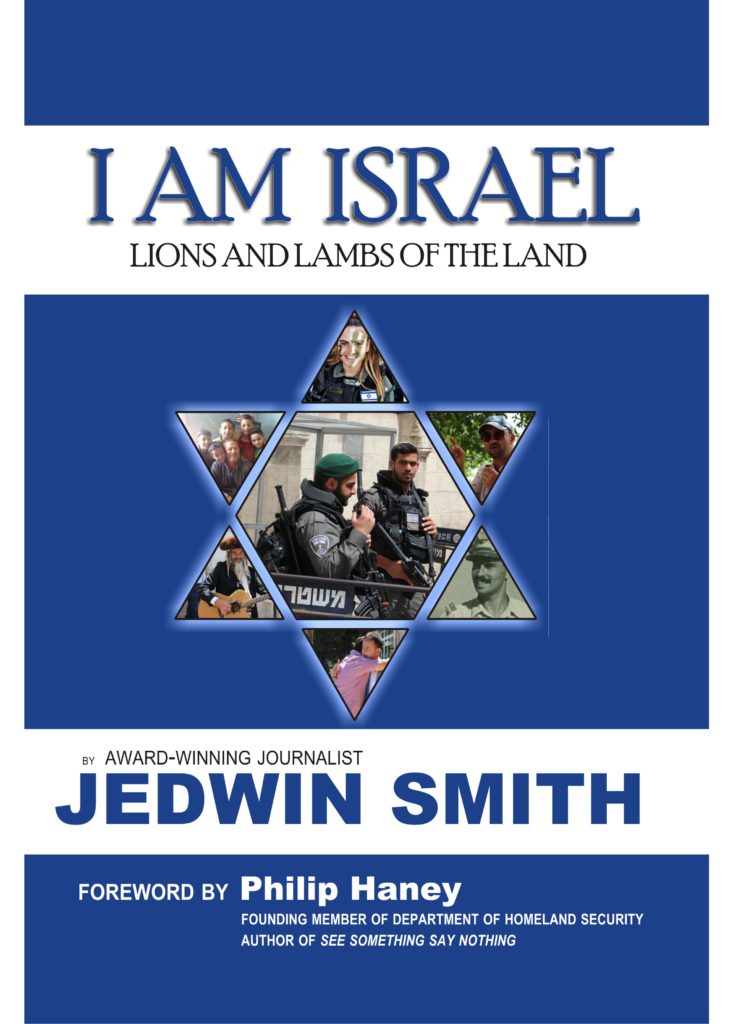 Coming soon from Blue Room Books, publisher, is the latest authoritative book from Jedwin Smith that tells a story most don't know exist and will never hear if left to mainstream media.
One hundred days of boots on the ground in Israel in the summer of 2017 challenged all preconceived notions about the people of the Land and tell how the lives of all the many good people there are viciously manipulated by the United Nations, Deep State Actors, and terrorists and dictators. Smith's book features a foreword by Philip Haney who wrote the book "See Something. Say Nothing. A Homeland Security Officer Exposes the Government's Submission to Jihad."
The journey of Israel and her people wherever they be, and the spiritual awakening happening in the region, is cause for celebration even as forces attempt to shut them  down. Jedwin himself tells of his spiritual awakening due to the many people  ̶̶̶̶   Arab, Jew, and Christian  ̶̶̶̶   he met while there.
"I AM ISRAEL" is not to be missed. Ordering information will appear here when the book is released. Expected publication date: Late 2018.